September 22, 2022 2:00 pm - September 25, 2022 1:30 pm
Sattva Sanctuary Australia
Foundations of Flow Retreat 
Sept 22nd – 25th 
Are you ready to inject some flow into your life?
Many have heard of it, some have experienced it, yet only a few have learnt the skills and techniques to cultivate it into their life on a daily basis.  Your ability to live in flow is directly linked to your levels of happiness and fulfilment and have a significant impact on your levels of focus and ability to live a dynamic life.
At our upcoming FOUNDATIONS OF FLOW Retreat, the 3rd instalment of our yearly retreat schedule, we bring together ancient practices and knowledge with the most up to date science and techniques around peak performance, to deliver the perfect blend of yin and yang to allow you to create alignment, balance, and perspective in your life.
Over the 4-day retreat held in the amazingly beautiful Byron Bay hinterland at Sattva Sanctuary Australia, we create an immersive space to unpack and release the emotional aspects of self, habits and beliefs that no longer serve you, in turn, increasing your capacity to tap into the expansive flow of the universe through a fusion of movement, sacred practices, meditation, breath-work and art therapy.
If you are looking for new ways to transform and give back to yourself whilst hitting the reset button, allowing you to shift your life in the direction of your dreams, then the FOUNDATIONS OF FLOW Retreat is exactly what you have been looking for.
Whether you have a consistent practice, or it is your first time exploring a deeper way of life, this is the perfect inclusion to your self-care calendar. From our past two sold-out retreats, we have witnessed so many of our attendees leave with deeper purpose, focussed direction and unrivalled self-belief around having the confidence to utilise the tools and techniques we teach you and continue your journey of self-discovery long into the future.  It's time to create your Foundation for FLOW!
What your experience looks like:
How to move your body to create more energy, reduce inflammation and increase mobility.
How to use meditation to quiet the monkey mind, improve focus and increase mental clarity.
Learning specific Himalayan breathing techniques designed to connect and align your body, mind and soul allowing you to manage stress and anxiety and release the negative effects from your body.
Learn easy to implement strategies around nutrition and hydration that decrease inflammation, increase energy, minimise cravings and enhance skin health.
Understand the importance of quality sleep to improve recovery and boost your immune system.
How to integrate and adopt a growth mindset that allows you to access flow state in everyday life, in turn taking control of your emotions, managing your thoughts, and nurturing deeper relationships grounded in self-acceptance.
If you are ready to embrace change, open your heart and connect with some amazing souls, lock in your spot today and point your gaze towards a future of self-love, holistic health and inspired action.
The retreat will take place at Sattva Sanctuary Australia – spaces are limited so that we can focus on the individual.
The retreat space is 25 mins from Byron Bay and 30mins from the Gold Coast.  (details on how to get to and from are below in the FAQ)
Cost of self-Investment:
6 x Twin share cabins – $1679 p/person (Solo room $2196)
Bring your own Van (4 spots) – $1096 p/person
Glamping Tent   (6 spots) -$1256 p/person  (3 person per tent)
Retreat Day Pass option (no accommodation)-  $986 p/person
All food is provided (please inform us of any specific dietary requirements after booking)   Bathrooms are shared facilities.
                                                    +To secure your spot a non-refundable payment of $297 is required+
+Payment Plans+      Payment plans are available –  To secure your spot or if you would like a payment plan – Select the pay $297 option and pay that now – and we will email the details of the payment plan – which will be 4 instalments of the remaining balance
If the retreat is cancelled or moved by us due to COVID restrictions – we will fully refund.   There are NO refunds if you change your mind or can't make it.  We are happy to move you to our next retreat or event.
S A M P L E   S C H E D U L E        
 6.30am –  Puja ceremony
7.00am –  Meditation
7.45am –  Morning tea
8.30am –  Sattva Yoga and Breath-work Journey
10.00am -Breakfast
11.30am –  Foundations of Flow Sessions
1-3.30pm – Lunch+ Free time / Time for individual sessions
3.30pm  – Hike/Nature/Free Time
5.30 – 6.45pm – Evening Integration Yin Flow practice
7pm – Dinner
8pm – Evening Wisdom Talk
+++Scroll down for FAQ's+++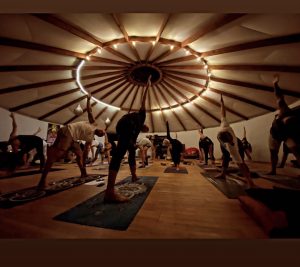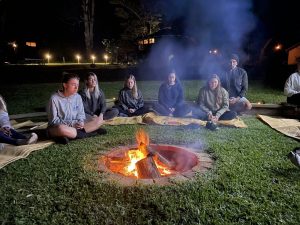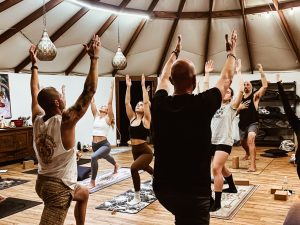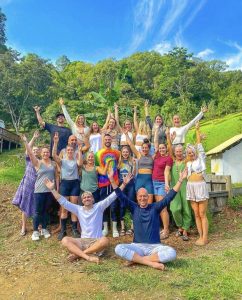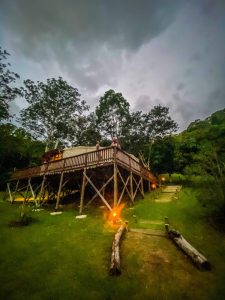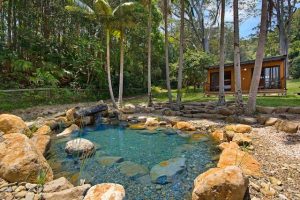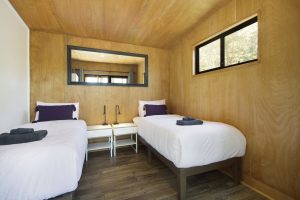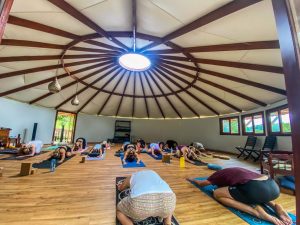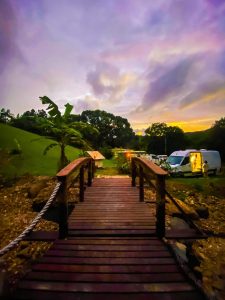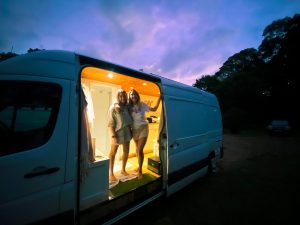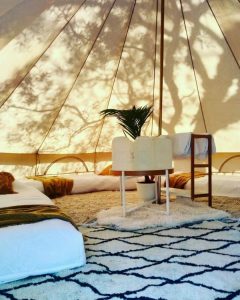 ---
FAQ
Tents
For the Glamping option we have hired in the best Glamping tents on the market.  They aren't like your normal tent, and are very large and comfortable.   Every tent comes with bedside table and lights etc.   Hotel grade sheets and towels pillows etc.    There is flooring as well.    If you haven't experienced something like this before, you are in for a treat.
Bathrooms
Bathrooms are shared.  We have indoor and outdoor showers – there are some compost toilets and flushing toilets, plus a luxury ensuite bathroom which all contain, unlimited gas hot water and a vanity.   Plus there are some other top of the line toilets around the site.
Travel to Byron/Gold Coast
If you are travelling from interstate and flying in – the best airport to fly into is the Gold Coast Airport.  Once you arrive at the airport – there is a bus the Byron Easy Bus that takes you from Gold Coast Airport to Yelgun.      It will take you approximately 30mins to go from Gold Coast airport to the Yelgun.
You can book the bus after you know your flight times here
Once you are at Yelgun, we will have shuttles that will transport you the 7mins to the retreat centre.  Please let us know what time your shuttle will arrive at Yelgun
If you fly into Byron(Ballina) – you can take a taxi to the retreat space – this will cost approx $150 so the Gold Coast is the preferred airport for you to fly into.  Taxi from Gold Coast is approx $70
If there are several of you arriving at the same time, you can also take a taxi from Gold Coast airport.
Once you have booked your flights and Easy Bus – please forward me the details so we can make sure we are there to pick you up from Yelgun.
Weather
The weather in and around Byron at this time is usually around 12-22deg each day.   It will be coolish in the early mornings, and late evenings, and is usually warm during the day. Best to be prepared for all weather conditions – rainfall at this time of year is also not expected.
Health Concerns
We are in a safe environment, but on a private property.
If you have any daily medication etc, please ensure you have enough with you.
ATM
There will be NO ATM on site – please bring any cash with you if you are planning on walking down the road to the cafes or shops.
Food
We will be eating a vegetarian diet.  We have secured an amazing chef from Luscious Foods.
PLEASE LET ME KNOW IF YOU HAVE ANY DIETARY REQUIREMENTS SO WE CAN ACCOMMODATE WHERE POSSIBLE.
What to Pack
Hat / Sunglasses
Warm socks/scarf/Beanie– for early morning outside meditations -not necessity – but depends how much you feel the cold.
Pashmina/shawl – for morning meditation/puja
Water Bottle
Yoga Mat – we will have some onsite if you don't want to bring yours.
Comfortable shoes for walking
Sandals / Thongs
Toiletries – please bring BIODEGRADABLE where possible.
**No laundry services on site
Any other question – please email me at
geoff@ascendingminds.com.au  – or call –  0415557663
| Ticket Type | Price | Cart |
| --- | --- | --- |
| Glamping - 1 x bed in Glamping Tent | $1,256 | |
| Day Tripper - (no accomodation) | $986 | |
| Secure my Spot + Payment Plan option | $297 | |
| Cabin - Twin share | $1,679 | |
| Van Life - Bring your own van | $1,096 | |