February 19, 2021 2:00 pm - February 21, 2021 12:00 pm
72 Howards Rd, Burringbar NSW 2483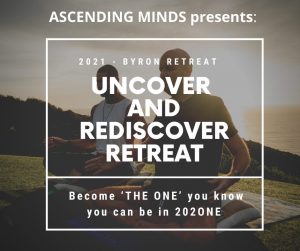 Become 'THE ONE' you know you can be in 202ONE.
February 19th – 21st
Join Geoff and Dan in beautiful Byron bay, NSW to release yourself from your internal lockdown as we break free from what has been holding you back.
Get ready to ground and anchor yourself to the sustainable and dream affirmative habits and practices that will allow for your Ascension to the summit of your true potential.
Success in all areas of life, comes down to not only having the right habits and practices, but, having the knowledge of how to streamline and easily implement these strategies into your everyday life.
2020 had a profound impact on the way many people live their lives, we are having to shift our perspective on life and change how we experience it more than ever before.   We have been reconnecting to nature, ourselves and our immediate community.   The world as we know it, is asking us to take a quantum leap, but do we feel we have the tools we need within ourselves to be able to achieve this and move through it with grace.
Whether your year has been one of growth or grind, don't miss your opportunity to expand and make significant shifts on what has been exposed and learned about yourself.
We need to look at the interrelationship of all the above-mentioned aspects from a holistic viewpoint and see that life that delivers you the life you want and deserve, you just have to know the HOW.
Ask yourself this question… What part of a watch tells the time? The answer is no one single part or component. It is the specific way that all components work together that give the result we desire. Our lives are much the same and at our Uncover and Re-discover YOU 2021 Holistic Retreat, we give you all the tools you need to move into flow and access your full potential.  It is all about YOU, it doesn't matter what is going on in the world, it is how you interpret the experience that creates your experience.
To achieve this – we will take you through;
Daily Himalayan breathwork sessions
Daily yoga and movement practices to ignite and release your physical body
Emotional release therapy sessions to unblock what has been holding you back from your full potential.
Our exclusive Ascend Your Summit goal setting strategy session
Daily cellular reset and stress release meditation sessions
A connect and align frequency session to integrate what you learn.
Develop your personal holistic Flow Plan for 2021
Campfire wisdom talks on the laws of nature and how they play a significant role in our lives
The latest science on habit change to fortify your new learnings
Become 'THE ONE' you know you can be in 202ONE.
UNCOVER YOUR UNBOUNDED POTENTIAL AND RE-DISCOVER YOUR BLISS!
The retreat will take place at Sattva Sanctuary Australia – spaces are limited so that we can focus on the individual, as well as being COVID safe.
The retreat space is 25 mins from Byron Bay and 30mins from the Gold Coast airport.
Cost of self-Investment:
6 x twin share cabins – $997 p/person (Solo room $1597)
Bring your own Van (4 spots) – $897 p/person
Glamping Tent   (6 spots) -$797 p/person
Retreat Day Pass option (no accommodation)- Please enquire via email regarding day pass
All food is provided (please inform us of any specific dietary requirements after booking)
A non-refundable deposit of $100 to secure your space is required.  Full payment must be received no later than 5th of February
If the retreat is cancelled due to COVID restrictions – we will fully refund.
  Sample Schedule           
 6.30am –  Puja ceremony
7.00am –  Meditation
7.45am –  Morning tea
8.30am –  Sattva Yoga and Breathwork Journey
10.00am -Breakfast
11.30am –  Ascending Minds Session
1-3.30pm – Lunch+ Free time / Time for individual sessions
3.30pm  – Hike/Nature
5.30 – 6.30pm – Evening Integration practice
7pm – Dinner
8pm – Evening Wisdom Talk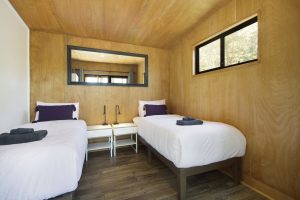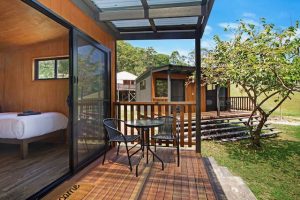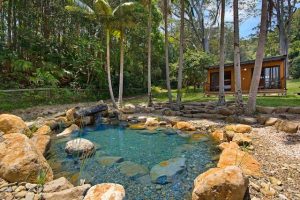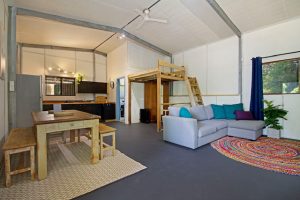 | Ticket Type | Price | Cart |
| --- | --- | --- |
| Cabin - Twin share | $997 | |
| Cabin - SINGLE | $1,597 | Tickets are sold out. |
| Van Life - Bring my own Van | $897 | |
| Glamping Tent | $797 | |
| Day Tripper | $750 | |
| $100 - Deposit - Secure my spot | $100 | |